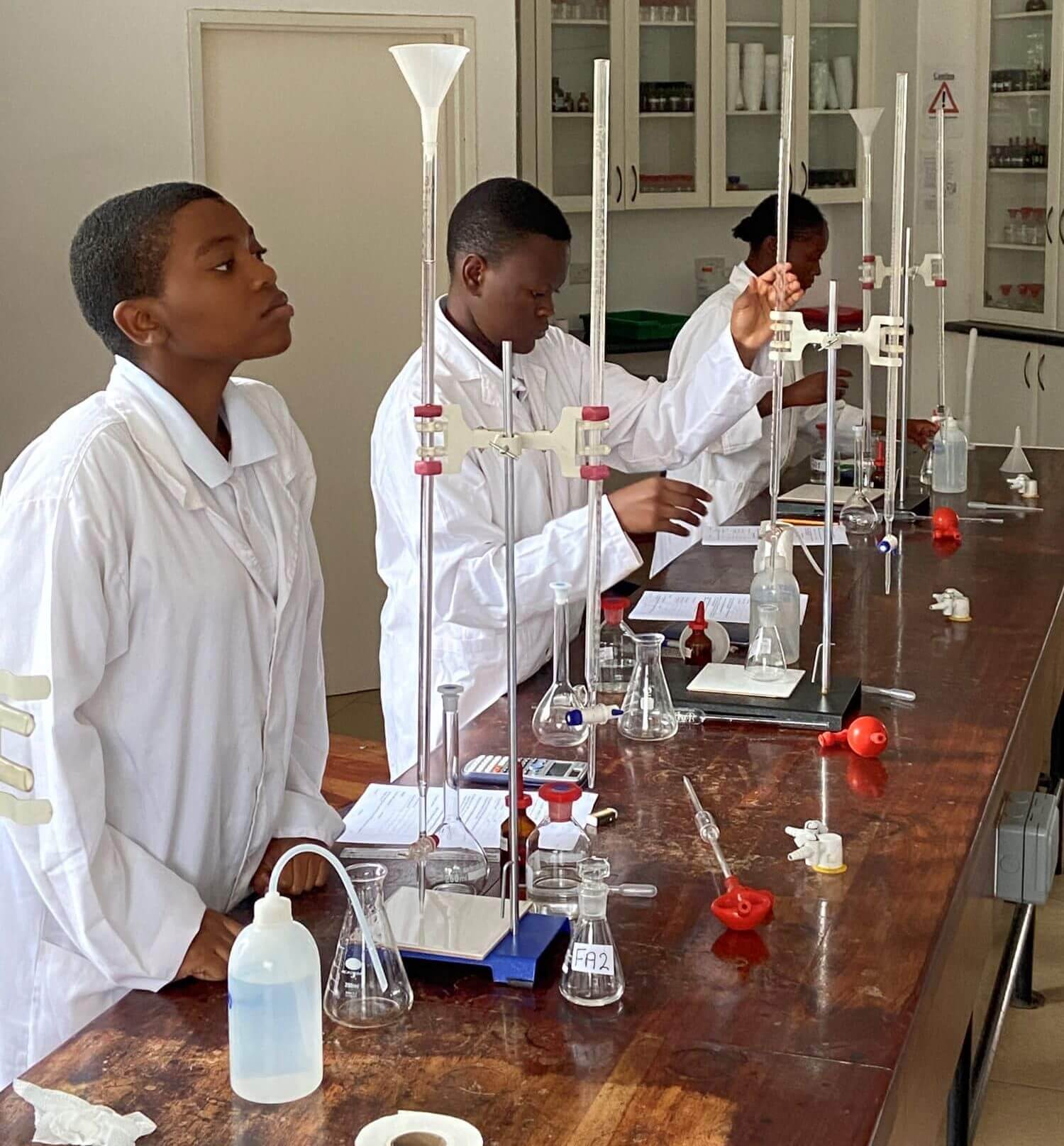 The USAP Community School (USAPCS) is accepting applications from qualified current F4 and L6 students to begin A Level as L6 students in January 2022. The two year A Level only boarding school which opened in January 2020 is run by the non-profit organization Education Matters on the belief that there are many determined and talented, economically-disadvantaged students in Zimbabwe who only lack financial resources and information to access bright educational futures. The USAP program, which we have transitioned into this A Level school, started in 1999 and has successfully assisted over 500 students in the last 21 years to negotiate and finance the college admissions process. Alumni of the USAP program have studied at some of the world's top most universities and many have continued to post graduate degrees and prestigious fellowships, while others have pursued professions of every description across the world, including many leading impactful initiatives in Zimbabwe and across the continent. The USAP Community School will be a transformative/unique educational experience merging a rigorous Cambridge A Level science curriculum, an intensive English reading and writing class, classes in critical reasoning and research methodologies, computer literacy, college preparation and the mentorship of our growing and active alumni network. We are a Quaker school based on values of integrity, service, equality and curiosity. Throughout their two year A Level education, students receive timely and individualized university advising complemented with contact with alumni at different levels of university or professional careers. Applicants should note that while many alumni of the USAP program have received funded university opportunities, acceptance into the USAP Community School does NOT guarantee future international university scholarships.
Eligibility Requirements
Given the COVID19 pandemic which closed schools for much of this year in Zimbabwe, we are accepting applications both from current Form 4 students as well as from students who began L6 sciences in 2021 and are willing to start their L6 year again in 2022. We will also accept applications from students currently in Form 4, if they have consistently continued with remote learning or self-study during 2021 and will be writing a full set of O level exams in November. Acceptance to USAPCS is very competitive; we encourage applicants to consider applying if they have received, or are projected to earn, mostly all As and possibly some Bs in their O level exams as reflected in school reports. We are looking for students who match all of our four USAP criteria to join the school: academic excellence, demonstrated leadership potential, an ethos of giving and economic disadvantage.
You must be able to demonstrate financial disadvantage; that your family would not be capable of financing high quality A level education and university application processes on your own. Financial aid is available and no qualified student will be turned away for financial reasons.
How to Apply
There are two ways to apply: 1) by applying online, or 2) by turning in a paper application. Applications are due no later than Friday, October 8, 2021. Read below for more information.
Filling out the application form online

Please go to the application form and follow the instructions to fill out the application.

Applying by paper application

Please complete the application form online. Alternatively return a paper application together with the required documents listed by SWIFT/FedEx/DHL or in person, to reach our offices any Monday to Friday between 9am and 3pm at:

Harare — 23 Connaught Road in Avondale
Gweru — Gweru Memorial Library
Mutare — Turner Memorial Library
Bulawayo — Bulawayo Public Library at the corner of 8th and Fort streets
If you have any questions, please write to admissions@usapschool.org.